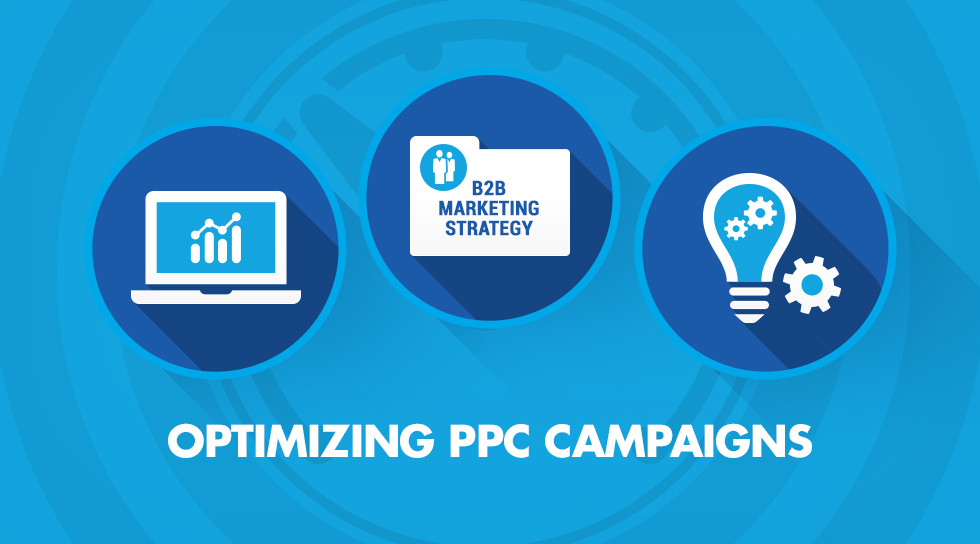 Business to Business paid media campaigns require a bit of a different mindset than when optimizing for consumers. When you are a consumer at home you want to hear how entertaining something is versus at work where you want to know how efficient an item is. In order to produce positive results from paid media efforts, it requires having a solid foundation, and then optimizing it from multiple angles.
Here are some items to review when looking to develop and execute on successful B2B campaigns:
Build a Marketing Strategy
Prior to launching campaigns, a marketing strategy needs to be built. This will create the foundation of your advertising so that there is a plan of what the monthly budget will be, as well as how those funds should be allocated. Within this stage, all of the advertising goals should be established. This is necessary not only so that the campaigns are given an objective to aspire towards, but also so that there can be decisions made later on as to whether or not the campaigns were successful.
Understand User Intent
When conducting keyword research for the search campaign section of the marketing strategy, you will need to consider the user's search intent behind their phrase. If you are only interested in capturing users that are ready to get started, then you will want to avoid searches of those conducting research. Search queries including words such as "reviews ? and "how to ? tend to be associated with users that are in the beginning stages of their research. These users will more than likely not be ready to fill out the form on your website, but instead just read the information that is available about your business offerings. If your business has a long sales cycle then it may be in your best interest to introduce your company to these users while they are in their research phase so that you can then remarket to them later on.
When looking at keywords, you will also need to consider if a phrase would be entered by a consumer versus an individual searching for a business need. Eliminating keywords including phrases such as "at home? will get you started. Based on the industry that you are in, you can focus on specific jargon that only business professionals in your line of business would be searching.
Ad Copy
There will still be some consumers that will break through your business to business keywords list purely because everyone has different ways of searching for products and services. To add another filter for focusing on businesses, the ad copy will need to be tweaked to help make it clear that your product or service is geared towards companies, not consumers. Incorporating ad copy such as "Serving business since…? and "Transform Your Business? are friendly ways to help avoid consumers from clicking on your ads.
Branch out
Although search campaigns tend to have higher conversion rates than other advertising avenues, it is also important to not put all of your eggs in one basket. If search is working really well for you, then chances are eventually your competitors are going to come across those same search terms and drive up the cost per click, which in turn drives up your cost per conversion. A truly successful marketing strategy is one that incorporates multiple advertising avenues.
The display network has significantly lower CPCs than seen for search. There are multiple targeting options available within these networks so that you are able to really zoom in on the types of business professionals that you are interested in. Display also allows you to be able to stay more top of mind for these users, since you are limited to only showing your ad when the user is on a search engine website.
Advertising on social platforms continues to perform better and better for businesses as new business to business targeting options are added. LinkedIn is a great place to start due to having a large amount of data available for all of the business professionals that are active on the website. Advertising within Facebook can also do well as they continue to add more targeting options that can prove to become handy for finding specific business professionals.
Remarketing
Remarketing users that have previously visited your website has become a known strategy within online marketing. Rather than just targeting all users that have been to your website, you should target users based on specific pages that they visited on your website so that you can show them a relevant ad later on. If a user visits your services page for online marketing then you want to remarket them with an online marketing ad and not one for mobile app development.
Classic remarketing of using display banners on the display network is very effective, but there is more that you can be doing with the audience lists that you have built. If you have a professional video for your company, then that can be used for video remarketing while the user is on YouTube. Another effective way of remarketing is with search remarketing ads. This way you can target broader keywords than you normally would because you are only targeting users that have previously visited your website.
Another item to consider is if you have a longer sales cycle then you may want to test increasing the duration of your audience lists. Majority remarketing lists will default to 30 days, but you may need to increase the length so that you have the option to remarket to those users later down the road once they are ready to make a decision.
Link to Google Analytics
Configuring your Google Analytics and Google Adwords accounts to be linked to each other should be part of the Adwords setup process. This is mainly because there is invaluable data available within analytics that can give you further insights to your campaigns. For example, even if you aren't getting conversions right away because you have a longer sales cycle, by looking at the site metrics it can let you know if you are headed in the right direction. You are able to see items like if people are staying on the site and looking at multiple pages or are they bouncing right away because that isn't what they are looking for?
For all of your advertising outside of Google Adwords, there are UTM parameters that you can append to your urls. This will allow you to separate out the different traffic sources and campaigns within analytics so that you are able to see the performance of each of them.
Check lead quality
It is nice to see the conversions coming in from your paid campaigns, but the next step is the check on the quality of those leads. If you are able to sync your CRM with your paid advertising efforts, then you will be able to see which campaigns and traffic sources are and are not turning into qualified leads. Keep in mind that just because a keyword is converting well inside your campaign doesn't mean that it is working out well for your sales team.
At the end of the day, you want to make sure that none of your advertising spend is going to waste. Following these tricks of the trade can help ensure that your B2B campaigns are on the right track.