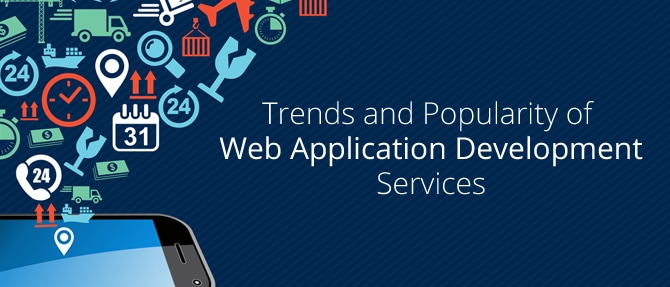 When application programs are on remote servers and are transferred to the user's system through Internet, such programs are known as web application development programs. Since web applications run on web browsers like as Firefox, Chrome, Internet Explorer, the program, inspite of being on a remote web server, can easily be accessed using a desktop or a laptop or smart phone at home or office or other any other location.
Popularity of Web Application Development
The demand for web application development services is increasing for a large number of companies. If built correctly, the web application can be useful in the following ways:
The same web application can be used on different platforms and operating systems.
Millions of consumers and businesses can be reached at a single time.
Generate good income from consumers, businesses and advertisers.
Build goodwill for business.
No downloading, installation, and updating. Everything can be done on the website.
Benefits of Web Application Development for Companies
The increasing demand for web application by companies is due to the following reasons:
To integrate internal departments and functions like sales and operations
To take advantage of flexibility of web application by using the web application platform rather than the traditional desktop platform
To gain more customers and clients
To  offer better and innovative services and solutions online
Some Noteworthy Application Areas
Web Application Development is seen in e-Commerce, Social networking, online reservations, online banking,  online training, online polls, online forums, games, blogs, content management systems, etc.. For example:
Social networking websites (Facebook)
Image websites (Flickr)
Online calendars (Google Calendar)
Online shopping websites (almost all, including Amazon)
Online telephone directories (Yellow.com)
Blogs (Blogger, Word Press)
Online dictionaries (Dictionary.com)
Webmail (Gmail, Yahoo Mail)
Advantages of Web Application Development Services
Improved integration of the enterprise systems
Improved workflow and business processes
Easier installation
Low maintenance
Can adapt to increased workload
Secured application
Reduce business costs
Quick and easy updates
Can reach anyone, anywhere in the world
Available 24 hours a day all year round
Can be used on smart phones
Direct access to latest information
Always up-to-date